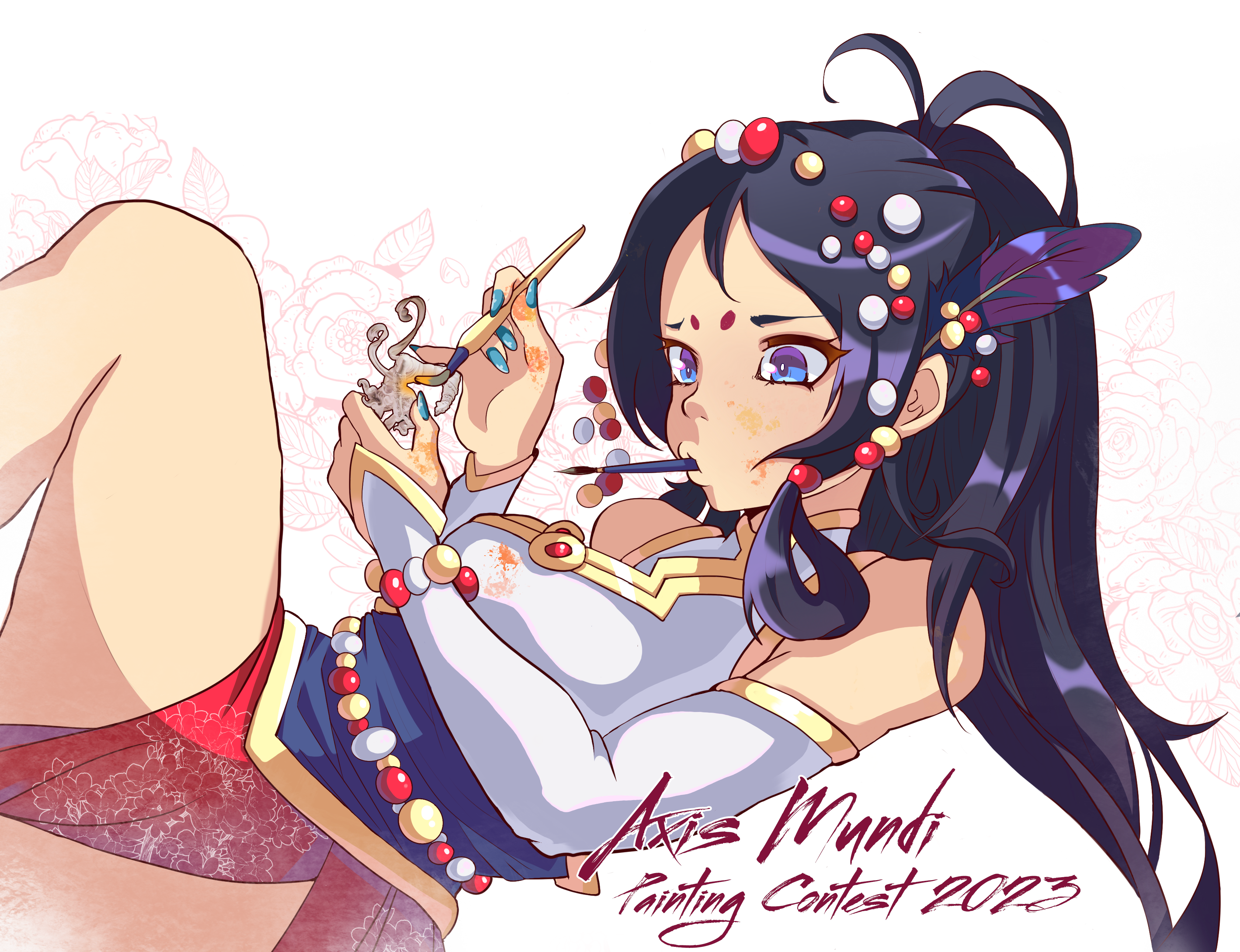 Hello painters and miniature fans!
We are pleased to announce that to celebrate the Axis Mundi Store opening and Amba – Eye of the Sun release on 22 August 2023, we are going to organize the first official Axis Mundi Painting Contest!
We also opened a dedicated channel on our discord server (click the link to join) so if you wanna share your project there, maybe even get feedback from your fellow competitors and hobbyists, don't hesitate to join!
Rules
The projects presented to us need to feature only Tomoe Gozen (already released) and/or Amba – Eye of the Sun (to be released in 22 August 2023) as models.

Scenic bases are allowed, projects do not need to use only the base that is delivered with the model. Keep in mind that a scenery size must be adapted to the model's size in order to compliment it and not drown it.

Any piece of scenery from any brand, or 3d printed pieces, are allowed. Feel free to express your creativity and create a fitting narrative.

Send up to 4 pictures (collages will not be accepted) to the following email address: contest@axismundigames.com. Please make sure not to put watermarks on the images. Also include any nickname and social media link you would like to be published along with your entry when the gallery is put up after the contest.

The ending date for submissions will be given when Amba's delivery is getting to its end, in order to let everyone at least 1.5 months to paint. Stay tuned to our social media as we will announce the exact date. Projects finished before the publication of this set of rules are fully valid entries.

Judging will be carried out during the month following the ending date for submissions. It will be based on the following 3 criteria : Technical execution, visual impact and good narrative. The results will be announced on the Axis Mundi Games social media and via mail to the winners.

All participants agree that, by submitting their pictures for the contest, they grant Axis Mundi Games the authorization to use them for a gallery and for any future communication that Axis Mundi Games will deem necessary. The original owners of the images will keep ownership of the images.

All qualifying submissions will be showcased on our official site.
Prizes
Prizes will be given out to the 3 best projects. it will consist of store credit, to be used with any future purchase.
First prize – 100 EUROS
Second prize – 65 EUROS
Third prize – 35 EUROS
Winners and Special Commended entries that do not win but have special qualities will also get a unique commemorative card each. Winners will be contacted after the contest to be given their credit and also to obtain the physical addresses for the commemorative cards to be sent.